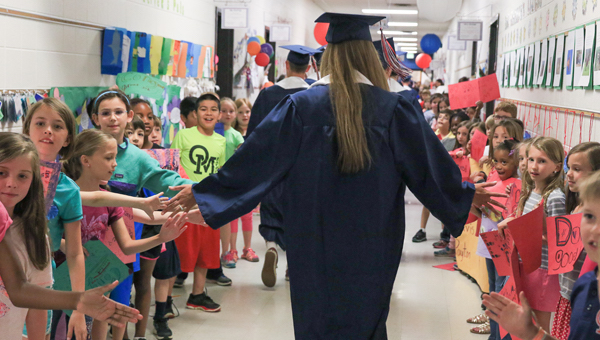 Targeting:

Seniors

End of the Year
Process
Work with your local elementary school to establish a day for seniors to visit.
When the day arrives, load your seniors into busses while wearing their cap and gowns.
Finally, parade around the halls for younger students to marvel at! This is an incredible activity for seniors and elementary students alike.