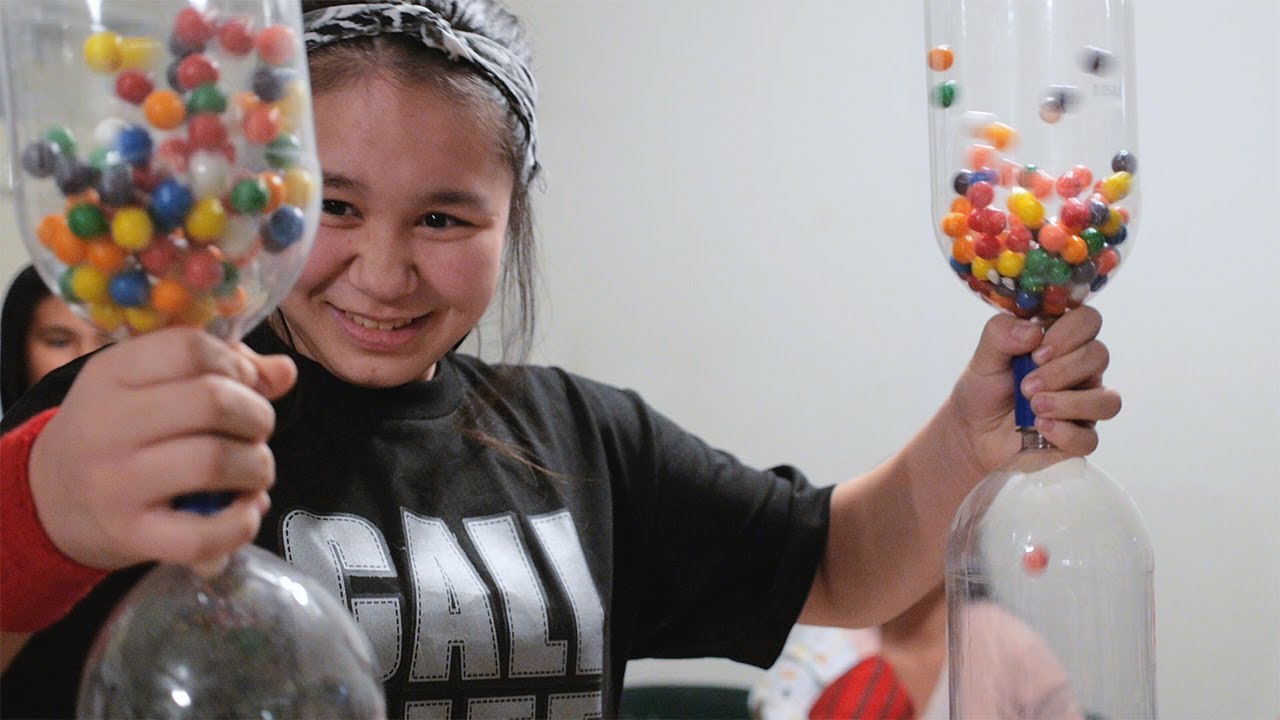 Supplies:
Water Bottles, Tape, Gumballs
Process
Fill two, 2-liter bottles half-way with gumballs.
Next, connect each bottle at the neck and tape it shut, forming a makeshift "baby rattle".
Repeat the steps above until you have at least 4 rattles.
Set two students side by side at a table facing their rattles.
When the race begins, students grab their rattles and begin shaking them as quickly as possible. The faster your students shake, the faster the gumballs drop!
Note—students are not allowed to hit their water bottle against a table, wall, or any part of their body. They are only allowed to shake the rattles.
The first participant to transfer all of their gumballs from the top to the bottom wins!