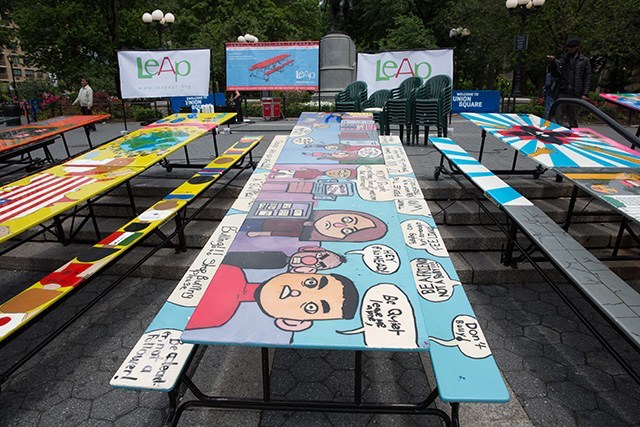 Supplies:
["Paper","Crayons"]
Process
Prior to a random lunch during the year, cover your cafeteria tables with blank white poster paper.
Next, place a handful of Crayola Crayons on each table, encouraging any student who sits there to have a little childish fun.
This can be done during a specific time of year (if a theme is required), or just because!